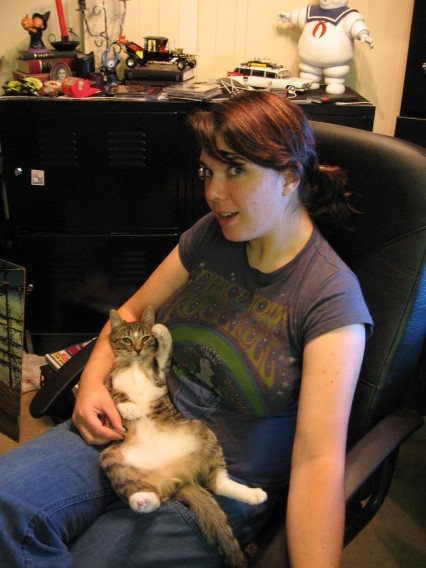 A photo of Me? Heavens no!
Loki's latest favorite thing is to show off his "pee-pee" when he lays down. He becomes more like his dad
every day
!
So I made some website revisions this weekend. I finally posted some new stuff from Neopets and Millsberry. I was surprised, it was about 10 new pages! This be one of them.